4 Pc Bundle
Regular price
$78
Sale price
$69
Unit price
per
Tis the season for clear skin! Our Clear & Cheer Set is the easiest way to fight breakouts, fast.
Set Includes:
Acne Serum Medicated Treatment
Pimple Paste Overnight Drying Paste
Keep It Clean Cleanser
FREE pair of IBP Hair Clips
🛍️ New customers get 15% off $60+
Code: NEW15
Description

Visibly clearer, healthier, and blemish-free skin has never been easier to achieve than with these acne-fighting powerhouses. With our Clear & Cheer set, we take care of your cleanser, serum, and spot treatment in one perfect bundle.
Ingredients

Acne Serum:

1.5% Salicylic Acid: FDA approved ingredient for the treatment of acne & blackheads.
2% Niacinamide: promotes a healthy skin barrier, improves skin texture, regulates oily skin, & helps tackle unwanted pigmentation.
2% Tranexamic Acid: Targets uneven skin tone and hyperpigmentation, ideal for improving the appearance of acne scars.
Lactobacillus Ferment: Balances skin microflora. Visibly reduce pimple size & redness.
Thyme + Oregano: Shown to be more effective than benzoyl peroxide & clindamycin at killing acne causing bacteria.
Neem + Vitex Chaste Berry: Visibly improve fungal & cystic acne.

Pimple Paste:

Willow Bark: A well known natural alternative to sal acid.
Sulfur & Clay: Helps dry spots & absorb excess oil.
Thyme & Oregano: Clinically proven to be more effective than popular acne treatments & visibly less irritating.
Azelaic Acid: Helps decrease the look of any marks left behind by past blemishes.
Tea Tree Oil: Reduces look of swelling & redness.
Zinc Sulfate: Calms the look of redness.
Magnesium Sulfate: Helps exfoliate skin & soothe the look of irritation.
Aloe: Botanical skin & hydrator. Helps to alleviate the look of post pimple hyperpigmentation.
Vitamin C: Stable form of vitamin C that helps reduce the look of marks & hyperpigmentation.

Keep It Clean Cleanser:

10 Amino Acid Blend: Helps maintain skin's hydration, resilience & overall healthy appearance.
Ceramides: Help support skin's natural moisture barrier.
Vegan Collagen: Hydrates & visibly smooths skin.
Free from: phenoxyethanol, synthetic fragrance, artificial colorant, PEGs, parabens, sulfates. 100% Vegan & cruelty free
Benefits

Acne Serum: Our Acne Serum is an all-around powerhouse cream that treats acne, helps get rid of blackheads, prevents future breakouts, & heals the skin barrier all at once.

Pimple Paste: Ever heard the old wives' tale telling you to put toothpaste on your pimple? We love the idea, but toothpaste contains harsh ingredients & sulfates that can damage the skin so we created a skin-friendly paste that works quickly to zap those pesky spots!

Keep It Clean Cleanser: Opthamologist tested safe for makeup removal and safe for contact lense wearers.
How to use

Acne Serum: For best results, we suggest using both morning and night as your serum/treatment step. After cleansing and drying skin, apply all over affected area. Follow with your moisturizer.

If you are new to acne treatments or have sensitive skin, start by using one time per day and building your usage up. If irritation or redness occurs, please adjust usage to one time per day or every other day. Purging is a normal process of clearing acne, especially if you are new to salicylic acid. Please remain patient as your skin clears as it can take up to six to eight weeks. Always wear a broad-spectrum mineral SPF while treating with salicylic acid as it can make you more sensitive in the sun. Patch test on small area of your jaw before applying all over. Avoid contact with eyes.

Pimple Paste: Single Spot: Apply directly onto blemishes & leave on overnight. Massage a thin layer into the blemish and then add a thicker layer on top. Wash off in the morning. Use as often as desired. Keep away from the eyes. Congested area: If you have a large cluster of pimples or congested skin you can apply a thin layer onto the larger area. Pimple paste not only helps existing spots but can prevent new ones from popping up!

Keep It Clean Cleanser: 2 ways to cleanse: To remove makeup: Apply 3-5 pumps onto dry face using dry hands. Massage into face concentrating on areas with hard to remove makeup. Add water & continue to massage off as you rinse with warm water. For regular cleansing: Apply to wet skin. Massage thoroughly & rinse with warm water.
Watch It In Action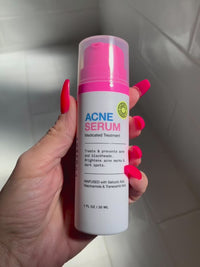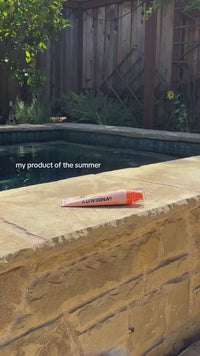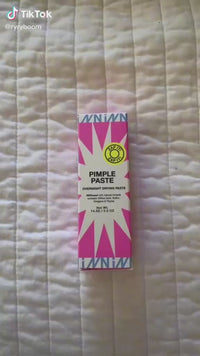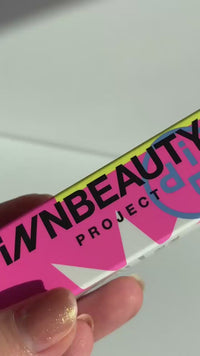 View full details