3 Pc Bundle
Regular price
$78
Sale price
$59
Unit price
per
Glow from neck to toe with our groundbreaking body skincare! Kit includes:
Bronze Body Glow Oil
Body Brush
Bright & Smooth Body Serum
🛍️ New customers get 15% off $60+
Code: NEW15
Description

Skincare is not just for your face - your body deserves the love too! Exfoliate, hydrate, tighten, and illuminate with our Bronze Body Oil and Bright & Smooth Body Serum. Soft & luminous skin awaits.
Ingredients

Bronze Body Glow Oil:

Vegan Squalane: Softens, hydrates & visibly firms skin.
Guarana Extract: Rich in caffeine. Visibly smooths & tones skin.
Green Coffee Oil: Rich in caffeine & antioxidants. Helps visibly firm skin.

Bright & Smooth:

7% AHA + BHA Acid Blend: features Lactic, Glycolic, Mandelic & Willow Bark to help exfoliate skin & de-gunk pores.
5% Kojic + Tranexamic Acid + Vitamin C Blend: Visibly reduces dark spots & hyperpigmentation for more even toned skin.
4% Niacinamide + Papain: Visibly smooths away rough bumps while strengthening skin's natural moisture barrier.
4% Shea Butter + Camelia + Ubuntu Oil: Softens & moisturizes skin.
Benefits

Bronze Body Glow Oil: Gives the skin a luminous bronze glow while firming, soothing, & hydrating.

Bright & Smooth: A silky, moisturizing body treatment that helps with bumps, strawberry skin, and hyperpigmentation.
How to use

Bronze Body Glow Oil: Apply to clean, dry skin. Skip moisturizer in areas you are applying. Once applied, allow oil to set on skin for a couple of minutes before getting dressed. Shake before using. Due to natural oils, some separation may occur.

Bright & Smooth: Apply to clean skin both AM & PM. Can follow with moisturizer on top. Due to the high level of acids, if you have sensitive skin or if irritation occurs, drop usage down to 1x a day. This serum is meant for use on the body. Please patch test on small area of inner arm before applying all over body. If any irritation occurs, discontinue use. Avoid contact with eyes.
Watch It In Action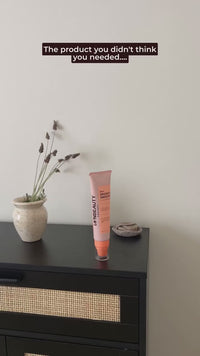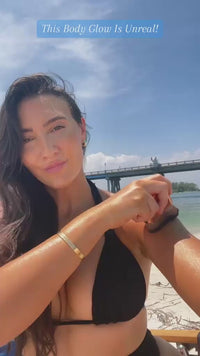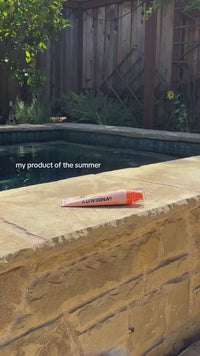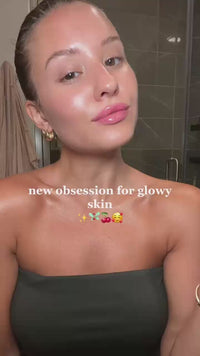 View full details